Enterprise resource planning is known as ERP. It is a kind of software system that unifies numerous organizational business processes and operations onto a single platform.
An ERP system's main goals are to increase efficiency, streamline and optimize company processes, and provide real-time visibility into various organizational activities.
Key traits and elements of an ERP system include: An integrated approach is used by ERP systems to combine many business operations such as accounting, human resources, inventory control, purchasing, manufacturing, sales, and customer relationship management (CRM) into a single, centralized system.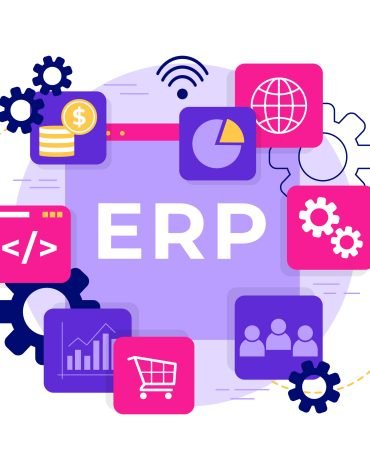 ERP (Enterprise Resource Planning) solutions are crucial in contemporary organizations for an array of reasons.ERP solutions combine different corporate operations and processes into a single platform, reducing duplication and removing data silos. It increases productivity by streamlining processes, reducing manual labor, and automating repetitive tasks.
It gives users instant access to precise and current information from across the organization. This equips decision-makers with useful information and enables them to quickly reach educated, data-driven judgments. With automation and streamlined procedures, staff may concentrate on tasks that bring more value rather than tedious administrative work. The increase in productivity may result in cost savings and better resource management. Apart from these it offers numerous other benefits
Improves Productivity
Enhances Customer Service
Boosts Department Collaborations
Times of Growth.
Improving workflow and security
Zimo Professionals are known for simplifying the complex procedure of implementing ERP. We implement the whole system taking the client's needs and expectations in consideration. We adopt and implement certain steps and procedures to simplify the process of ERP implementation. Some of the steps of ERP implementation are:
Understanding Client Needs: Our team of professionals works closely with clients to comprehend their operational procedures, trouble spots, and particular ERP system requirements.
Documentation requirements: For a successful implementation, comprehensive documentation of business processes, workflows, data structures, and modification requirements is required.
Select an ERP Solution: our professionals work with the customer to identify the best ERP system for their needs based on the client's specifications.
System Design: Create the data flows, user interfaces, and integration points for the system. During this step, customization requirements are determined.
Configure ERP Modules: We Tailor the selected ERP system to the client's operational procedures. This entails setting up user roles, workflows, and modules.
Create Integrations: If necessary, we combine the client's ERP system with other third-party services, e-commerce platforms, or CRM programs.
Migration of data: Data mapping involves transferring data from the client's present systems to the data model of the new ERP system.
Testing: Testing is unavoidable and an inseparable step unit testing verifies the quality and usability of individual parts and customizations.
Integrity testing: It Confirms that the integrated system's components operate without a hitch.
Develop Training Programmes: We Design interactive sessions, manuals, and training materials that are specific to the roles and responsibilities of end users.
User Training: We hold training sessions to introduce the new ERP system's functionality and demonstrate how to utilize it efficiently to end users.
Go-Live Planning: Select a deployment date for the ERP system that takes operational preparedness and business cycles into account.
Transition: Implement the tested and customized ERP system, making it usable for regular client operations.
Support and Monitoring: After the ERP system is live, offer continuing support to address any problems or queries that may occur.
Performance optimization involves tracking system performance over time, locating bottlenecks, and making the system more effective. Success is measured by how successfully the ERP system satisfies the needs and requirements of the organization.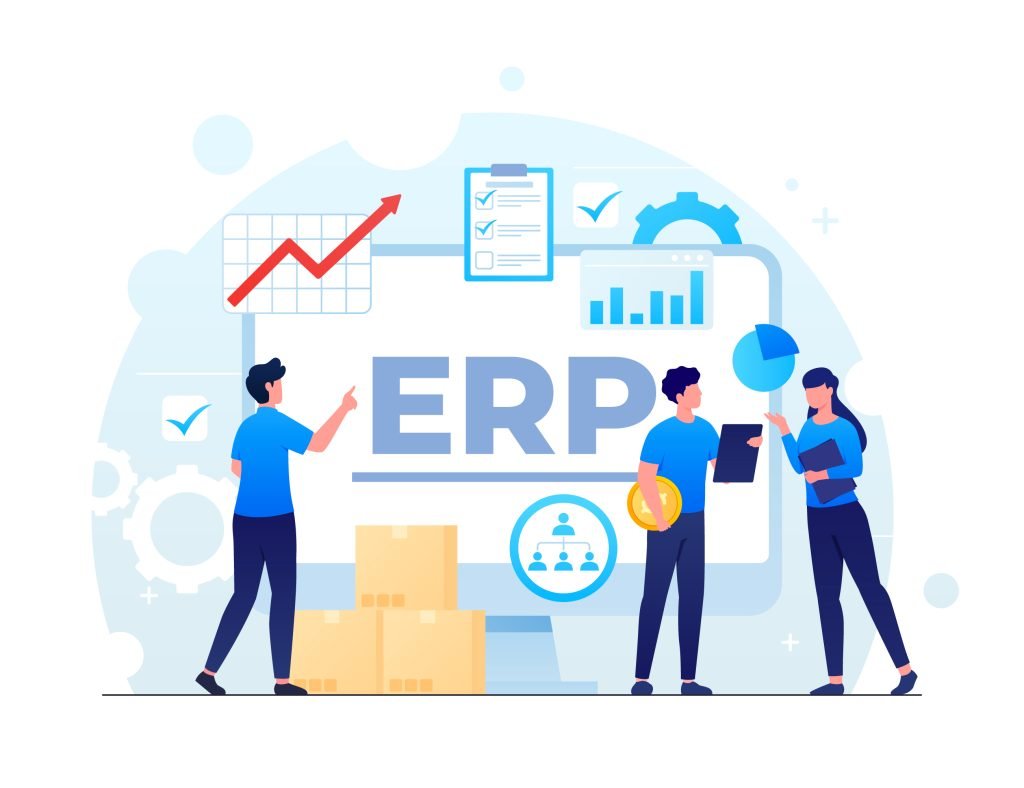 We offer a wide variety of customized SAP solutions built around your specific needs.
➤ SAP Enterprise Resource Planning
➤ SAP Business Intelligence
➤ SAP Enterprise Portal
➤ SAP Supplier Relationship Management
➤ SAP Customer Relationship Management
➤ SAP Financial Performance Management
➤ SAP Product Lifecycle Management
➤ SAP Retailer: Retail All-in-One Solution
Implementation (SAP CORE)
SAP Financial Accounting (FI)
SAP Controlling (CO)
Human Resources (HR)
SAP Sales and Distribution (SD)
SAP Production Planning (PP)
SAP Materials Management (MM)
SAP Inventory Management
SAP Warehouse Management
SAP Procurement
Emerging technology modules
Customer Relation Management (CRM)
Strategic Enterprise Management (SEM)
Business Intelligence (BI)
Supply Relationship Management (SRM)
Aerospace & Defence
Manufacturing & Consumer Packed goods
Wholesale & Industrial Distribution
Medical Device & Instrumentation
Communication, Media & Technology
SAP HANA
COUPA
ARIBA
Kinaxis
Red Prairie
Kimberly-clark, Neenah WI
Avnet Phoneiz AZ
3M,St Paul MN
Applied Industrial Technologies,Cleveland Ohio
Warner Music Group,New York City
Skyworks Solutions,Irvine California