ZiTickets is our innovative way to address and resolve the queries, and concerns of our existing or prospective clients. Zimo. One has created a platform where our clients can raise queries to be resolved, they can do this by raising a ticket and their concern will be assigned to our team of experts, who will be responsible for resolving it within the timeline shared by them. We proudly claim ourselves to be a client-centric organization and we endeavor to resolve your technical issues in the minimum possible time. We never let your work suffer owing to technical faults. ZiTickets are there to cater to you even after the project delivery. Our adept team will stand by you during testing as well as after the delivery phase.
We provide highly functional mobile-first digital solutions for various platforms and devices by fusing our in-depth industry expertise with our technological prowess. Your unique ideas come to life after being well understood by the business and design requirements of our top mobile app developers. Our ultimate goal is to enhance app engagement, encourage more downloads, and raise your ratings for better financial results.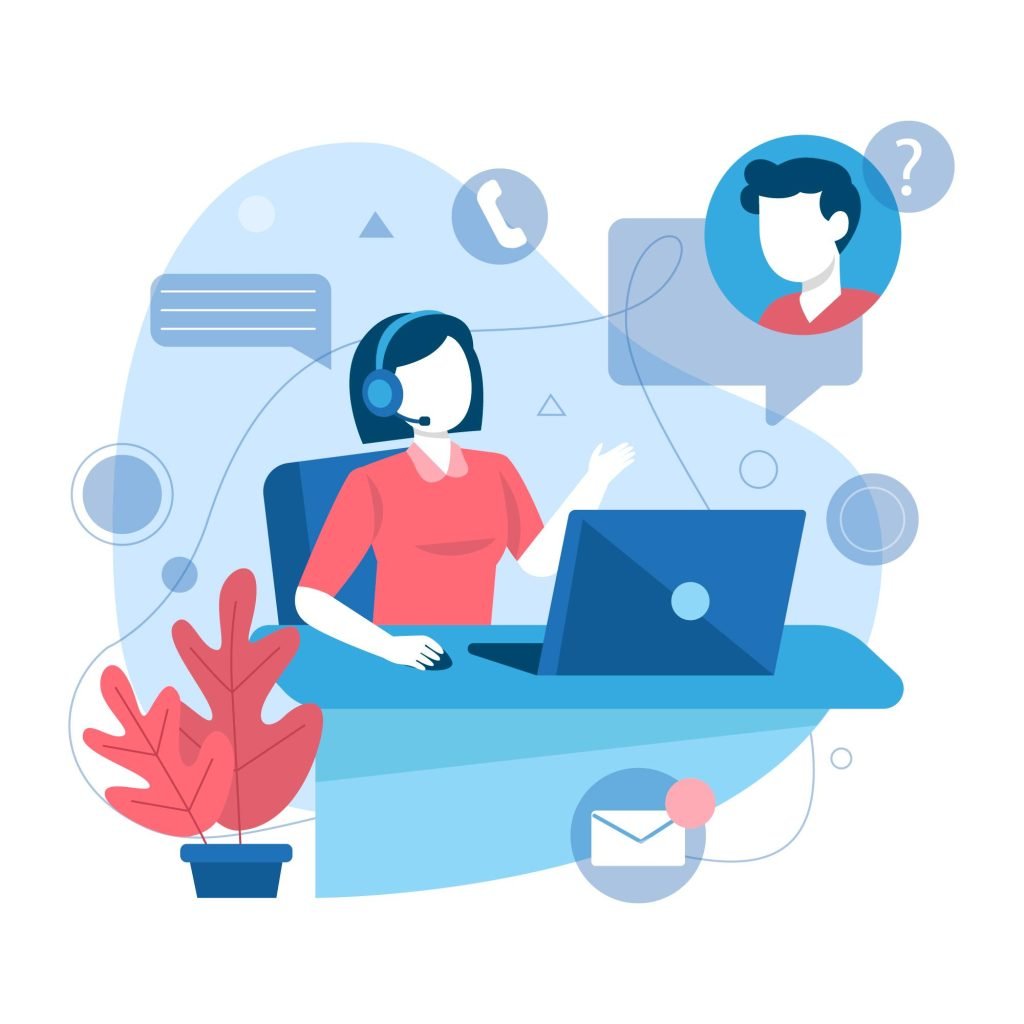 Raising a ticket offers clients an organized and recorded method of communicating their problems or difficulties with us. It makes sure the information is accurately recorded.
Clear Record: Tickets produce a clear record of the issue or request, together with the submission date and time. This can be used as a reference and a reminder.
Efficiency: It can be considered a more effective and efficient way to get a solution without any delay.
Tracking & Follow-Up: Clients can follow the development of their tickets, including any updates, comments, and conclusions. This openness lowers uncertainty and manages expectations.
Customer Retention: Using ticketing systems effectively to resolve issues can raise client happiness and loyalty, which in turn increases client retention.
Step-1: Raising Ticket: Zitickets work systematically. If you come across any technical issues or find yourself stuck somewhere, please don't hesitate to seek assistance. You may opt for different modes for sharing your issue. It can be via e-mail, Phone call, website, or chat.
Step-2 Ticket Assignment: Once you raise a concern, we deploy a team adept and skilled as per your matter. After a ticket is submitted, it is normally allocated to a department or support representative who is in charge of resolving problems about the requested category or service. The customer's primary point of contact is this representative. We will assign a team member as per specialty. They will analyze the problem and share the time frame within which they will resolve the concern.
Step-3 Sharing solution period: The time log allows our team and company to track the time taken to resolve the technical problem. We keep track of the hours. To properly address the issue, the agent must speak with the consumer to obtain more information or clarity. This could entail posing inquiries, offering troubleshooting instructions, or seeking more material.
Step-4 Evaluation and analysis: The allocated agent goes over all the information included in the ticket, including any attachments, screenshots, or other specifics. To choose the best line of action, they evaluate the problem's nature and severity. Once the issue is resolved we get back to you and update you.
Step-5 Resolution and Confirmation: After the problem is fixed, the agent informs the client and asks them if they are satisfied with the remedy. The client might be questioned about whether they believe the ticket is resolved.
Step-6 Documentation: Zitickets keeps a record of every aspect of a ticket, including the problem, the procedures taken to fix it, and any pertinent customer interactions. This documentation is useful for quality control and reference.
Step-7 Closure: The ticket is reported as closed if both the customer and the team are happy that the issue has been resolved. Clients also possess the power to track the status and progress of their support tickets.
In conclusion, raising tickets offers a structured, effective, and recorded means to discuss and resolve concerns or requests, which benefits both customers and the organization. It contributes to improved accountability, the streamlining of customer care procedures, and better customer experiences.